Volunteer in Mexico
Teaching English and promoting cultural exchange in Michoacan
Morelia, Michoacan April 10 - July 9, 2019
Volunteer project: For the last 4 years, this has been a very successful project where international volunteers organize meaningful and life changing activities for students! The objective is to promote cultural exchange, intercultural global education and life project through a program involving international volunteers and local high-school students.
Volunteers will be part of the school team and will facilitate workshops and classes to practice English or other languages with students through dynamic, fun and participatory activities. Volunteer's main duties will be:
1. To prepare and provide English classes for the students.
2. To drive workshops and dynamic activities involving language practice and sharing their culture in an entertaining way.
3. To promote cultural exchange and international volunteerism
4. To produce creative teaching materials for language classes.
Volunteers will also encourage cultural exchange with students through English speaking clubs.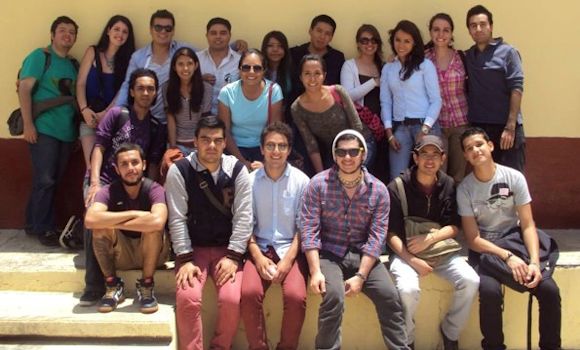 Special requirements: The project is open for volunteers who are interested to participate in and enjoy a diverse range of activities, active people who are willing to share their culture and make new friends! Volunteers must be motivated to participate actively in both indoor and outdoor activities.
Number of participants: 2-4
Language: The official language of the project is English. Some Spanish would be appreciated.
Accommodation: Food and accommodation will be provided during the project. Vegetarian food is available.
Leisure time: In their spare time, volunteers can take a walk in downtown which has many cultural activities throughout the year and discover the variety of historic buildings and monuments. For those looking to surround themselves by natural wonders, Morelia offers many options: Patzcuaro's lake and the ancient pyramids of Tzintzuntzan, the magical towns of Cuitzeo, Patzcuaro and Santa Clara del Cobre, the islands of the Pancada, Janitzio among others that the native cultures identified as the border between worlds, and several ceremonial centers of Mesoamerican pre-Hispanic culture.
During the weekends you can visit two of the biggest cities in the country, Mexico City and Guadalajara. Both cities are 3 hours from Morelia. There are also many interesting places that you can visit during your stay.
Location: The project is organized in Morelia city, a very beautiful and dynamic place and the state capital of Michoacan. It is an increasingly popular destination, and rightly so: the colonial heart of the city is so well preserved that it was declared a UNESCO World Heritage site in 1991, and its cathedral is not just gorgeous, it's inspirational.
Morelia, founded in 1541, was one of the first Spanish cities in Nueva España. The first viceroy, Antonio de Mendoza, named it Valladolid after the Spanish city and he encouraged Spanish nobility to move here with their families. In 1828, after Nueva España had become the Republic of Mexico, the city was renamed Morelia in honor of local hero José María Morelos y Pavón, a key figure in Mexico's independence.
Terminal: Morelia City Bus Station; Morelia City Airport; Mexico City International Airport;
Age range: 18 and over
Participation fee: $690 CAD (about $560 US)
Extra fee: 300 Euro
The extra fee is intended to support the local host of the project who does not have sufficient funds. It is due upon arrival.