Volunteer in France
There are currently no openings for long-term projects in France. New volunteer projects will be announced here when available. To get an idea of what kind of programs are expected, you can check some of the past projects below.
Helping disabled people regain independence in an assisted living environment
Vanves, Rungis, Dijon, Angers 3 to 12 months
Volunteer project: Each year in France, more than 40 000 people survive a head injury at birth or during the course of their lives (road accidents, sports injuries, stroke…). Life after a severe head injury or stroke presents the survivor with a new set of challenges as they adapt to a new way of life. Individuals must learn how to live with their acquired disability (physical, psychological, cognitive). These disabilities often result in significant changes to an individual's lifestyle (incapacity to work, loss of autonomy, withdrawal from society).
In 2010, the first shared home was opened in Vanves, a town just outside Paris. After its success, shared homes were established in Angers, Rungis, Dijon and other cities in France. The homes provide places of shared living which allow the disabled people to live with friends and family. These informal settings include meals prepared and shared together, social activities and celebrations (cultural, recreational and sports). The shared homes are upheld as a societal project based on the "art of shared living" between both disabled and non-disabled individuals. They are testimonies to the idea that trust and community arise when people come together in a time of need.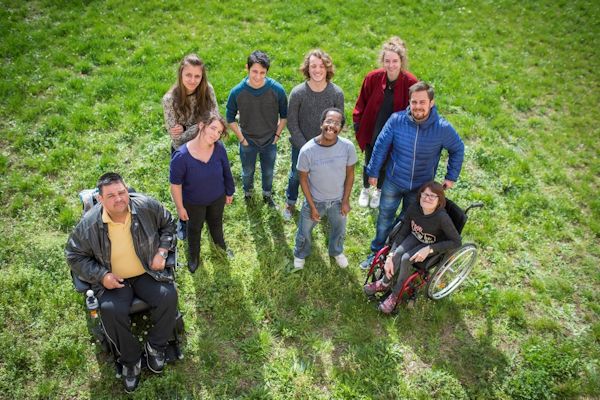 In a shared home, disabled individuals have access to individual accommodation in order to rebuild their lives while allowing them to feel at home without being alone. Non-disabled individuals have access to a different, meaningful way of life and develop relationships based on solidarity and community.
Volunteer's roles and responsibilities:
- To assist the disabled people with their day-to-day life.
- To be someone residents can relate to and feel safe with.
- To actively participate in all the events which are part of life in the shared home (activities chosen by each resident, preparing meals, organising leisure time, etc.) and contribute to making the residence lively and welcoming.
- To be fully committed to life in the shared home (parties, outings, activities, etc.)
Language: English, French
Documents to be submitted: A motivation letter and a resume should be sent along with the application form.
Duration of the project: Minimum stay of 3 months is required.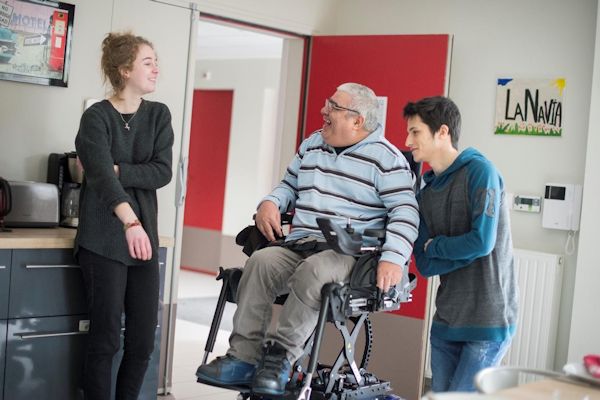 Accommodation: Volunteers live in the shared home. They have a personal bedroom of about 15-20 m2 with kitchenette and bathroom.
Meals are prepared in the shared home by employed assistants, volunteers and disabled persons. They all have lunch and dinner together in the shared dinning room.
Location: Placements are available in four different cities: Vanves, Rungis, Dijon and Angers.
Vanves and Rungis are very close to Paris, about 15 minutes by subway. So volunteers can enjoy the social and cultural environment of Paris.
Dijon is in the French region of Burgundy: great wines, great sights and great moments to live!
Angers, in the west part of France, is a very dynamic city at the gateway to the Loire Valley.
Age range: 18 and over
Pocket money: Volunteers will receive pocket money.
Participation fee: $690 CAD (about $530 US)