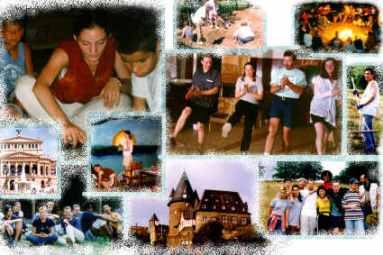 Canadian Alliance for Development Initiatives and Projects ( CADIP ) is a non-profit Canadian organization. It has no religious or political affiliation. Through various charity and volunteer initiatives, Cadip promotes peace, cooperation, tolerance and understanding in multi-cultural, multi-ethnic and international surroundings. The organization also promotes patterns and examples of civil activities focused on serving others, on building social ties and strengthening communities, on supporting civil society development.
Mission and general objectives

To promote volunteering as an expression of civic contribution



To assist in community development



To build tolerance and understanding in multicultural and multi-ethnic surroundings



To promote multiunderstanding among volunteers all over the world



To facilitate the individual growth of the volunteers through the acquisition of work, life and learning skills
Main activities
Short-term Voluntary Projects focusing on :



work with orphans and disadvantaged kids



teaching children from poor communities



nature protection, gardening and forestry



therapeutic and social programs



renovation and restoration of cultural and youth centers



heritage conservation and archaeological excavations



preparation of cultural events: festivals, exhibitions, jazz and rock concerts, etc.
to learn more and browse options, click here


Long-term Voluntary Projects

They are in the same fields but require significantly longer commitment - from one to several months.
to learn more and browse options, click here

Membership
The organization has membership dues of $55 per calendar year. Membership is not automatically renewed.