Volunteer in Botswana
Protecting the endangered rhinos of Botswana
Khama December 10 - December 21, 2018
Volunteer project: Khama Rhino Sanctuary is located around 25 km north of Serowe and 320 km north-west of Gaborone, the capital city of the Republic of Botswana. It is defined by Kalahari Desert sands and quite a range of vegetation. Khama Rhino Sanctuary is a conservation park for endangered white and black rhinos. It also hosts a wide range of animals including kudus, impalas, gemsboks, giraffes, and a variety of small animals and birds.
The population of rhinos is currently facing a serious threat due to poaching, therefore Khama is a safe haven for them. South Africa is donating more rhinos to the park, as 2 rhinos are killed in the country every day. The park has now doubled in area to accommodate over 80 rhinos. The park is being guarded by the game rangers as well as the military who form part of the anti-poaching unit.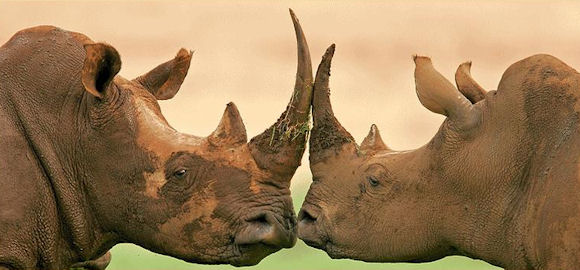 The volunteers will have the following duties:
- maintenance of trails and fire breaks;
- trimming trees that overlap the road;
- monitoring rhinos and other wild animals during patrols;
- construction of new roads;
- making and installing signage in the park;
- repairing park fence.
The volunteers may be asked to assist with any other task that may be deemed important at that particular time. Volunteers at the nature reserve can enjoy day and evening game drives and educational lectures on some days. Volunteers can also arrange to join the rangers for their animal counts and patrols.
Orientation: An orientation for the volunteers will take place in Mochudi one day before the project starts.
Language: English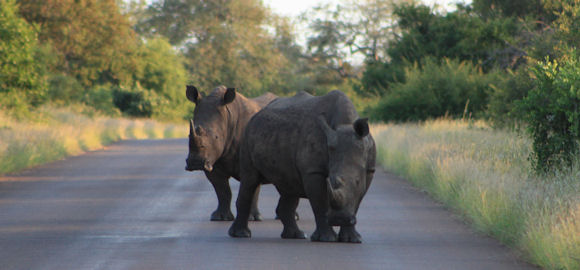 Leisure time: Places of interest to visit around are the Serowe museum, the Royal Cemetery, Makgadikgadi Pans. Khama Rhino Sanctuary is located along the way to Moremi game reserve.
Accommodation: Khama Rhino Sanctuary provides accommodation in camping sites. Volunteers must bring their own tent and sleeping bag. Internet, supermarkets and banking are available in Serowe town which is 20 minutes drive form the sanctuary.
Location: Khama Rhino Sanctuary
Age range: 18 and over
Extra fee: 200 USD
The extra fee is intended to support the local host of the project who does not have sufficient funds. It is due upon arrival.