Volunteer in Bolivia
Celebrating indigenous culture at the Pujllay Festival in Tarabuco
Cochabamba March 7 - March 19, 2019
Volunteer project: In 2014, UNESCO declared the Tarabuco carnival, known as the "Pujllay", as Intangible Heritage of Humanity for its originality and indigenous cultural richness. This cultural manifestation belongs to the Yampara culture of the Quechua Nation which is one of the strongest and most warlike for its cultural resistance. The carnival takes place in the municipality of Tarabuco where indigenous communities parade in multicolored dances. The party is the best opportunity to meet and admire this great community culture that maintains its multicolored ancestral fabric. It is important to make this great indigenous culture visible to the world with the help of volunteers and local community.
Volunteers will be involved in the following activities:
• Promotion and media coverage of the Pujllay festival in Tarabuco.
• Eco construction work in the field.
• Visiting places of alternative tourism in Cochabamba, Sucre (World Heritage) and Tarabuco.
• Support the garbage recycling works in Tarabuco, generated by the carnival.
• Documentation of cultural events.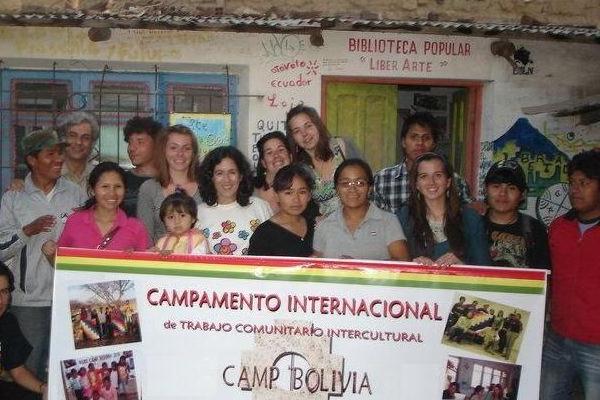 Language: English
Accommodation: Volunteers will be accommodated in a community center in Cochabamba and in youth hostels in Sucre and Tarabuco.
Location: Cochabamba and Tarabuco
Leisure time: During the free time, cultural activities or countryside visits will be organized in order to introduce the history, traditions and pluricultural customs of the country. Volunteers will always be in contact with the local population.
Terminal: Cochabamba
Age range: 18 and over
Extra fee: 260 Euro
Transportation from Cochabamba Airport and local transportation during the project are included.
The extra fee is intended to support the local host of the project who does not have sufficient funds. It is due upon arrival.