Sea Turtle research, rescue and rehabilitation program
Dalyan 1 to 3 months
Volunteer project: The project is based in Iztuzu Beach where Caretta Carettas lay their eggs. Volunteers are needed for different tasks like patrolling on the beach during the egg laying season (April-May), rescuing wounded sea turtles and taking care of and feeding them during the curing period, distributing brochures to create awareness about the dangers that the turtles face, giving information to the visitors, sharing the daily tasks, etc. Two volunteers are needed per month.
Volunteers have to dedicate their time and energy to the hard work. Patrolling means walking 10 km on the beach after midnight till early morning. You must be fit, healthy, strong and ready to give up your sleep at night and sleep during the day time. Day tasks are under heavy sun. The sea turtle tracking data and documentation should be filled up regularly. You will be requested to take responsibilities at all sections of the center and undertake different tasks daily. A week contains 6 working days and one day off.
Special requirements: Previous experience with animal care especially with sea turtles is preferred. A motivation letter should be sent together with the application form.
Volunteers must be responsible, ready to collaborate with the other volunteers and the staff and should participate throughout the work activities. For the work to be productive, the volunteers will be expected to adjust their sleeping and waking times.
Language: English
Duration of the project: Minimum stay is 1 month and can be extended up to 3 months if both sides agree at the end of the first month. The project is running until December 30, 2013.
Accommodation: Bunk beds in trailers. Bed sheets are supplied. Sleeping bag is necessary in the summer during the beach patrol. Laundry and internet available.
Location: Iztuzu Beach is in the south west of Turkey. The project base is placed near the sea under pine tress. The beach is full of crowds especially in the long summer season between April – October.
Terminal: Nearest Airport is Dalaman Airport.
Age range: 18 and over
Participation fee: $590 CAD
Extra fee: 50 Euro per month

Organizing art workshops for disabled people in Istanbul
Istanbul 1 to 3 months
Volunteer project: This project is running since 2008 in support of a Center for socially disadvantaged individuals & people with disabilities. The Center has educated more than 500 people in its art education workshops, for free. It carried out two sub-projects with its innovative and creative pattern. Social Inclusion Band which consists of the young and talented people educated by the workshops being candidates for future artists and a Theatrical Company which is a drama and dance group, performed on the scene with professional artists.
The volunteers will help at the Center in İstanbul with all aspects of workshop preparation, workshop performances as well as any other office or field work related to the project.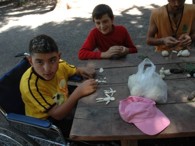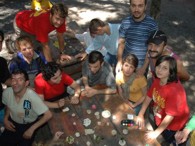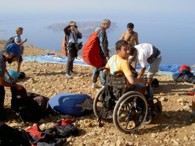 The volunteer work involves: serving and assisting people with disabilities at workshops, assisting the instructors before and after workshops, organizing and running events on and off-site. Volunteers will work 6 days a week and have 1 day free in the weekdays as most of the weekends they will be busy. 8 working hours is requested. Please note that although the project is in İstanbul, you will have a limited time to visit the city, due to long working hours.
Special requirements: Candidates should be at least 20 years old and have a strong motivation to work with disabled people, socially disadvantaged groups & individuals and write a detailed motivation letter including their experience (if any) and wish to be a part of a hard working team. Previous experiences are preferable but good mood & good wills are more essential.
Volunteers talented in dance, drama, playing a music instrument, juggling, photography, film, drawing, rhythm, vocal/choir will be preferred, although you may offer to teach another art or activity. Teachers of above-mentioned fields are needed especially. A motivation letter should be sent along with the application form. Applications without motivation letter will not be considered.
Language: English. Some Turkish might be helpful but not necessary.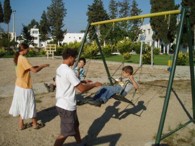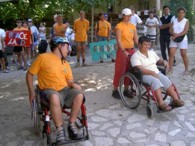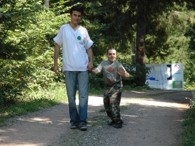 Duration of the project: Minimum stay is 1 month up to 3 months. The duration can be extended if both sides agree. One can start any time, but please be aware that, as the beginning dates are flexible for each volunteer, you might be the only volunteer during your stay if there is no other application for the same period. The project is running until May 31, 2013.
Accommodation: In a volunteer house near the Center at the Asian side of Istanbul. Sleeping bag and mat are not necessary.
Location: Ataşehir, İstanbul, Asian side.
Terminal: Istanbul
Age range: 20 and over
Participation fee: $590 CAD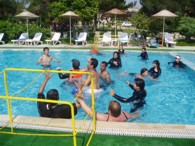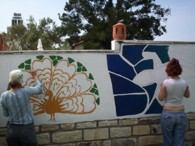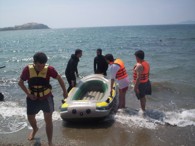 click here for short-term projects in Turkey

click here for volunteer programs in other countries

FOR FULL, STARTED AND PAST PROJECTS, CLICK HERE