Support the social integration and daily activities of people with mental disability
Brussels 3 to 12 months
Volunteer project: The project is organised with a Center for people with mental disability, which is dedicated to providing safe environment and social integration to its residents and has a long tradition of welcoming volunteers of all countries, of different social and cultural backgrounds. The center has 4 houses located near the European institutions in Brussels.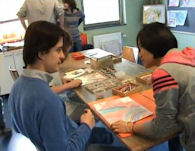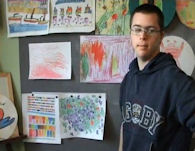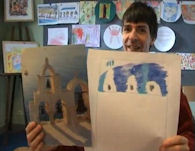 The originality of these small houses is based on a family like atmosphere, where people having mental disabilities, professionals and volunteers of all origins, social, cultural backgrounds, ages and beliefs walk side by side and help each other in their daily lives. Each one is invited to assume tasks and responsibilities adapted to his capacities and to take part in the activities proposed by this type of structure.
The proposed activities are ordinary and "extra-ordinary": daily responsibilities (maintenance, attendance, cooking, etc), supporting residents (accompanying, transport, support in different learning and working projects), number of meetings, leisure activities, celebrations, holidays, etc.
In addition to the life in the houses, which is really the key point, there's also a day center where activities like craft-work, occupational therapies or services are proposed to the wider community.
The residents are between 18 and 70 years old and have various forms of developmental disabilities (most often Down syndrome) exceptionally linked with a physical handicap. They are assisted by teams of professionals (teachers, welfare officers, etc) supported by volunteers. The aim is to ensure an adequate approach and relationship among volunteers and the residents.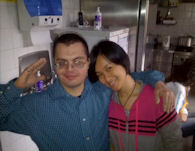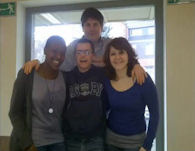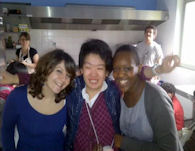 Volunteer work: The volunteers will provide support, will collaborate on different education tasks and various forms of aid involved in the care of people with mental disabilities.
Among the activities proposed to the volunteers we distinguish:
§ Assisting with everyday domestic activities:
- Maintenance: cleaning and arrangement of common spaces with the residents,
- Logistic: purchase of equipment and foodstuffs,
- Daily services: cooking, waking up residents, dishwashing, talks, improvement of living and activity spaces, etc.
§ Support for the people with learning disabilities:
- Joining a member of the educational team for medical consultations, going to the pharmacy, to do shopping, etc.
- Help with apprenticeship programs: cooking, clothing, shopping, walks, etc.
- Accompanying residents on the way to the work place or leisure activities (e.g. soccer)
§ Internal meetings in the houses and the day center:
- Weekly meetings with all residents: discussing and exchanging ideas in order to prepare activities.
- Team meetings: evaluation of the individual projects, suggestions…
- Celebrations: birthdays, visits, welcoming new residents, etc.
§ Meetings outside the houses and the day center:
- Monthly meetings or festivities with other residents of the center
- Meetings and festivities with other associations in Belgium (mainly from the French speaking part)
- Meetings with other organizations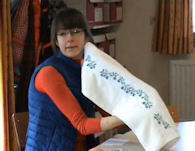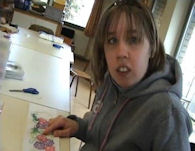 § Joining in the weekend and evening leisure activities with the residents:
- Individual activities: workshops, outings, visits, sport and recreation
- Group activities: performances, walks, excursions, etc.
§ Internal training at the center:
- On matters related to intellectual disability, communication, teamwork, etc.
- Theme lectures by experts
- Learning French: conversations in groups supervised by qualified volunteers
§ Training and activities outside the center:
- With different socio-cultural associations working with the center
- French language course in a public school
The role of the volunteers will be above all to acquire experiences, to learn by doing, to express their competences by their implication in the project. Each volunteer is thus invited, according to his personal rhythm, to let his personality grow, to bring his creativity and his dynamism in daily life.
Each volunteer will have a Tutor to facilitate his/her integration.
Free time: Volunteers will have three hours of free time each day, with evening and weekend off.
Bruxelles, the Capital of Europe, is a multicultural city with a thousand faces: a majestic historic centre, a unique ambiance, a huge array of activities for both younger and older people. Visit the Manneken-Pis, the Atomium, the Art Nouveau Houses (Horta) and the Belgian Strip Cartoon Centre. And last but not least, taste our famous chocolate!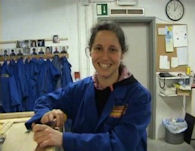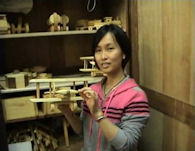 Profile of the volunteer: The volunteer must be between 18 and 30 years of age, be open to different experiences, and motivated to dedicate himself to the less privileged people in our society. A minimum commitment of 3 months is required. The volunteer must be ready to take responsibilities and initiatives, and to be able to cooperate with the team and the residents.
Knowledge of French is desirable but not required. The volunteer will have the opportunity to attend French classes on site if interested.
Language: English
Documents to be submitted: A motivation letter and a resume should be sent along with the application form.
Duration of the project: The project is running until September 2014. Minimum stay of 3 months is required. At the moment, all spots until June 2013 are filled. We are currently accepting applications for summer and later.
Accommodation: In a house, with a shower, washing machine, and kitchen. Sleeping bag is needed. Within each house, the volunteer has a "private space" - a small bedroom. However in order to guarantee each volunteer a well balanced life, a place for relaxation and recovering outside of the house has also been arranged for his/her free time. The house is near a supermarket, a cinema, a bakery, and a train station.
Location: Brussels
Age range: 18 - 30 years old
Pocket money: The volunteers get an allowance of 140 Euro per month.
Participation fee: $590 CAD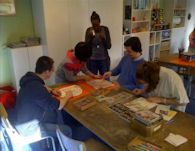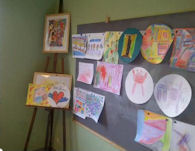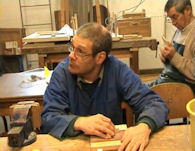 click here for short-term projects in Belgium

click here for volunteer programs in other countries