Building houses and organising activities for underprivileged children
Kagoma February 6 - February 27, 2015
Volunteer project: This project is responding to the appalling situation of most the vulnerable and underprivileged children in Uganda so as to raise their hope, identify their talents and potentials, nurture and mentor them to become next generations leaders. We are embarking on construction of small startup houses for children headed families and a child fostering home.
The volunteers will help with the construction and painting, guidance and counselling, mentoring the children, day to day management. Volunteers for this project must be motivated to work and play with the children. Creativity and ability to organise entertainment for young children is encouraged.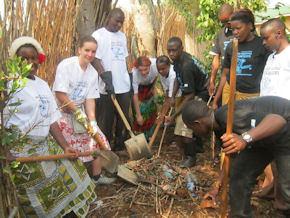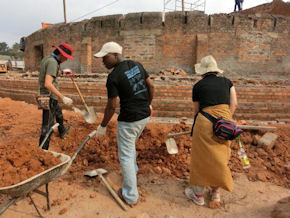 Language: English
Leisure time: Ngamba highlands for the chimps, Site visits on Lake Victoria the botanical gardens, swimming by the beaches, City Centre tour and Entebbe.
Accommodation: Accommodation will be in a project house located 7 miles from Kagoma city centre.
Location: Kagoma-Maganjo
Age range: 18 and over
Extra fee: 200 Euro
The extra fee is intended to support the hosting organization who does not have sufficient funds. It is due upon arrival on the project.

click here for long-term projects in Uganda

click here for volunteer programs in other countries

FOR FULL, STARTED AND PAST PROJECTS, CLICK HERE