Organising social activities and practising English with high school students
Safranbolu September 20 - October 4, 2014
Volunteer project: Konarli is a small village of Safranbolu town which is famous for its traditional houses. The village school needs 5 international volunteers to practice English with secondary school kids of the 10-14 age group. Volunteers will help those kids to socialize by organizing activities for them and by practising English.
Volunteers' main tasks will be practising English with kids in the classroom and organizing various activities for them.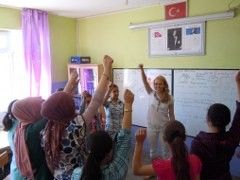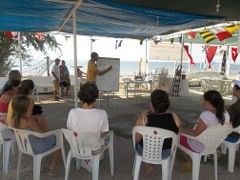 Special requirements: A motivation letter including Skype ID should be sent along with the application form.
Arrival and orientation: The project will start in Istanbul with an orientation meeting, that all volunteers should attend on the first day of the project. The group will travel together to the project site by a coach on the same evening.
Language: English
Accommodation: In the school building. Sleeping bag and mat are necessary.
Location: Safranbolu is a town in Karabük Province in the North of Turkey. The village is 10 km from the town center.
Terminal: Istanbul
Age range: 18 and over

Teaching English to kids in Istanbul
Istanbul October 8 - October 23, 2014
Volunteer project: If you like kids of the 7-10 age group and spending your time with them, this project is a good fit. A primary school in Istanbul invites you to practice English through in and outdoor activities with the pupils. We need creative thinking, child loving volunteers for this project. The school teachers will help you to organize and run the program. You are also expected to assist the teachers in the classrooms.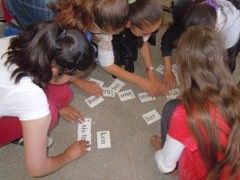 Special requirements: Volunteers must be minimum 20 years old. A motivation letter containing a Skype ID must be sent together with the application form. Applicants will be interviewed via Skype before being confirmed.
Language: English
Accommodation: In a guest house nearby. Sleeping bag and mat are not necessary.
Location: Hadimkoy is a developing part of Istanbul but far from the center.
Terminal: Istanbul
Age range: 20 and over

New Year's olive picking experience in Turkey
Sirince January 5 - January 20, 2015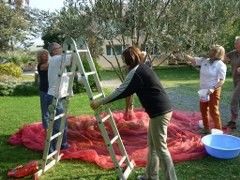 Volunteer project: The very first 2015 volunteer project in Turkey welcomes you to collect olives in a natural environment. Math village is a math summer school located in the nature which owns over 1000 olive trees and harvests about 20 tons of olives per year. The oil produced from the collected olives is used in the kitchen of the summer school.
International volunteers will collect olives from the trees and pack them. If the olive harvest is low due to the weather conditions and there's not enough olive to pick, the volunteers will help with some other manual works in the facility.
The project is open for single parents or families with kids.
Language: English
Accommodation: In student dormitories for 6 people each. Sleeping bag and mat are not necessary.
Location: Sirince is a small village in the west of Turkey. The camp site is 1 km from the village. No night life, TV or disco is available at the center, but there is internet connection. Sirince is very attractive and is famous for its homemade wines and its traditional architecture. The nearest town Selcuk is the home of the world famous Ephessus open-air museum. The nearest city Izmir is one hour away by bus.
Terminal: Istanbul
Age range: 18 and over

click here for middle-term projects in Turkey

click here for volunteer programs in other countries

FOR FULL, STARTED AND PAST PROJECTS, CLICK HERE