Volunteer in Thailand
English classes for poor and disadvantaged children
Khon Kaen December 11 - December 23, 2017
Volunteer project: The volunteers will work in a school for disadvantaged and poor children in the countryside of Khon Kaen. The school offers education, food and accommodation to children who have no parents, children from poor families and those from very remote areas. Kids from 7 to 18 years of age can come and stay at the school through primary and high school. Teachers at the school provide not only education, but also care and support for the children.
With the help of the volunteers, students will get a chance to learn to speak English. The volunteers will encourage the kids to overcome shyness and get more confident in communicating with foreigners. Learning English is also important for understanding and embracing cultural diversity. With this project, we also hope to bridge the gap in educational opportunities between urban and rural areas.
Volunteers are expected to work as English teachers in the primary and high school. Volunteers are welcome to prepare their own lessons including conversations and games, and share their experience with the students.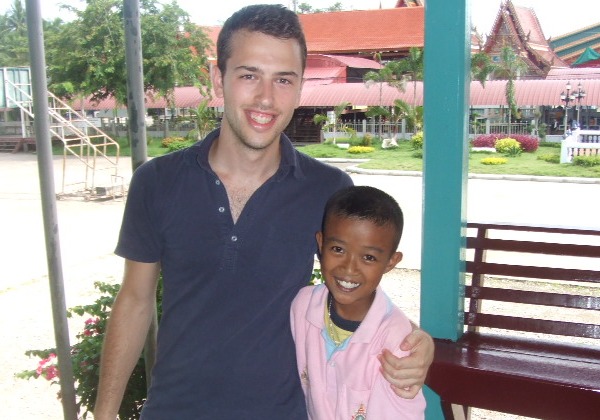 Special requirements: Volunteers should love working and playing with children.
Leisure time: Visiting the local community, market, and national parks.
Language: English
Accommodation: Accommodation will be in the school.
Location: Khon Kaen Province
Terminal: Khon Kaen Airport, Khon Kaen Train station, Khon Kaen bus station
Age range: 18 and over
Extra fee: 9,500 Thai Baht (about $270 US)
The extra fee is intended to support the local host of the project who does not have sufficient funds. It is due upon arrival.
Education and vocational training for hill tribe children
Chiang Mai November 6 - November 18, 2017
Volunteer project: In Thailand, many universities operate demonstration schools as part of their teacher-training programs. These schools have a greater degree of freedom in their operations than most state schools and are generally viewed as providing higher-quality education. The volunteer project will support one such school in Mae Chaem district of Chiang Mai Province. It is an alternative school and learning center for hill tribe children who come from poor families and very remote mountain areas. The learning center provides the children with free education, accommodation, food and occupation training, and plays important role in preserving their culture. There are 58 students in the school, 12-15 years old. They are from the Karen and Hmong hill tribes.
Volunteer activities:
• Creative English teaching – The aim is to enable local people to communicate in another language and get to know a different culture. The volunteers will visit a primary school and practice English with the students. In their teaching, volunteers will use intercultural activities, games, songs, storytelling and dancing, focusing on communication, listening and speaking.
• School renovation - The students' accommodation needs renovation as it is quite old. Volunteers will help make it a better and nicer place for kids to live and learn in. The volunteers can also help in the construction of a new building for the learning center.
• Farming - Volunteers and students will work together on the school's farm in 5 different occupation training programs: cow farm, pig farm, fish and frog farm, rabbit farm and chicken farm. The group can also plant more vegetables for the school lunch project.
• Building relationships with the villagers – Besides the main tasks, important part of the project is the cultural exchange, learning and sharing with the local villagers. The volunteers will be visiting them to chat and do activities together. This will be an enriching experience for all.
• Ecotourism – There are many interesting places to visit in the community such as a Buddhist temple, a waterfall, a national park, etc. The volunteers will visit these places and will help keep them clean by collecting garbage and promoting recycling.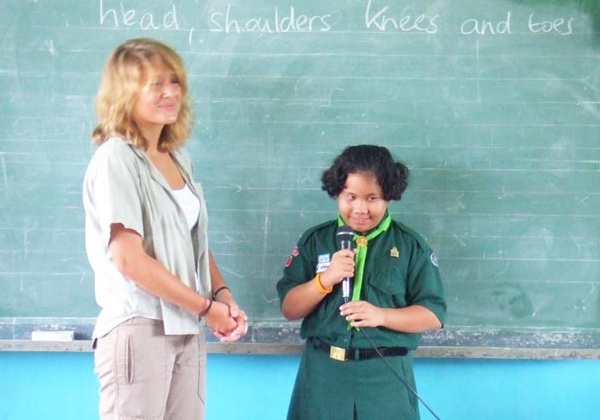 Special requirements: Respect for other cultures, open mind and love for learning and sharing.
Leisure time: In their free time, volunteers can visit local temples, Doi Inthanon National Park, and enjoy local life.
Language: English
Accommodation: The volunteers will live with a host family and in the school learning center.
Location: Mae Chaem District, Chiang Mai Province
Terminal: Chiang-Mai International Airport, Chiang-Mai bus station, Chiang-Mai Train station, Mae-Cham bus station, Chom-Thong bus station.
Age range: 18 and over
Extra fee: 9,500 Thai Baht (about $270 US)
The extra fee is intended to support the local host of the project who does not have sufficient funds. It is due upon arrival.
Long-term projects in Thailand