Volunteer in Peru
Teaching kids in a poor community of Piura
January 4 - January 31, 2017
February 1 - February 28, 2017
March 1 - March 28, 2017
March 29 - April 25, 2017
April 26 - May 30, 2017
May 31 - June 27, 2017
Volunteer project: If you are interested in working hand in hand with other local and foreign volunteers in the community of Piura, Peru, to develop different activities such as workshops in music, dance, painting, theater, and teaching English to children and youngsters, this project is for you!
The aim of this project is to provide alternatives for children and young people on how to use their free time in positive activities and help them to develop new skills as a complement to their education, and contribute to the local community as they don't have the economic resources to hire English teachers to teach the children from the community of Piura.
The volunteers will be involved in some of the following activities:
- Prepare language workshops: preparing language classes for children and youngsters in the community of Piura.
- Facilitate music workshops: you can use musical instruments available at the school.
- Facilitate dance workshops: to exchange cultures through dance.
- Painting workshops: use painting as a tool for teaching.
- Theater workshops: to create small presentations that include educational, reflection and motivational messages focused on children and youngsters in the community.
- Recreational activity workshops: sharing experiences with the community through games, sports, culture and languages.
- Help in the construction and rehabilitation of green areas.
- Support the community in reforestation activities in the parks and gardens in Piura.
Special requirements: Basic conversational level of Spanish is required, as well as ability to speak in front of groups, share and teach, and stay engaged throughout the whole duration of the project.
Language: English
Leisure time: The sun and blue skies of Piura, where the soul of the desert and tropical light melt, make it unique in South America. Piura is full of natural attractions, calm water beaches such as Paita's Bay, Mancora's beach, Pocitas' beach, many spas, pools, the Bayovar's phosphate deposit and the Sechura desert with an area of 5240 km2, are some of the places that volunteers can enjoy in their free time.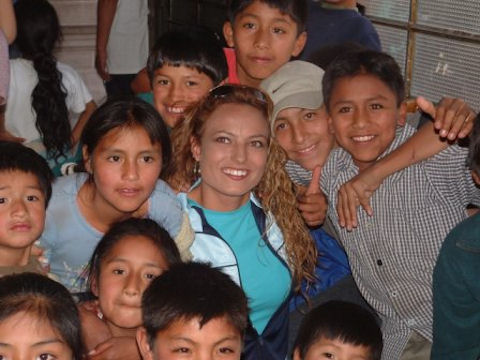 Accommodation: In a volunteers' house. Please, bring a sleeping bag and a mat. Vegetarian food is available.
Location: Piura, Castilla's Department, Peru
Closest bus station: Bus station in Castilla, Peru
Closest international airport: Jorge Chavez International Airport, Lima, Peru
Other possible airports: International Airport Capitan FAP Guillermo Concha Iberico, Piura, Peru
Age range: 18 and over
Extra fee: 285 Euro
The extra fee is intended to support the local host of the project who does not have sufficient funds. It is due upon arrival.