Volunteer in Palestine
Christmas in Bethlehem and restoration of ancient sites
Bethlehem December 22, 2016 - January 1, 2017
Volunteer project: The project seeks to bring people of various cultures together to build bridges of understanding, reconciliation, and peace. The long term goal of the project is to prepare youth to make positive contributions to their future and society through the values of understanding, helping, contributing, tolerance, and respectful coexistence. These goals are achieved through education, awareness, youth empowerment and international volunteer projects.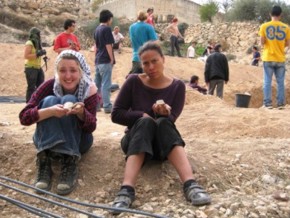 The volunteers will work in different areas in Bethlehem city. The work includes renovation of old sites near the Church of the Nativity and assisting the Bethlehem municipality in preparing for the Christmas season. The activities involve painting the streets, distribution of booklets and flyers to tourists, decorating walls, etc.
The volunteer project will be running at Christmas time, and Bethlehem is the best place to celebrate Christmas in. The volunteers will have the opportunity to celebrate Christmas with the Palestinians and express their solidarity with them.
Language: English
Cultural activities: The afternoons will be used to give volunteers an intercultural learning experience, with a focus on showing them the Palestinian culture within the context of the occupation and hopes for the future. This will include visits to refugee camps in Bethlehem, tours of places of interest, lectures, meeting Palestinian politicians and activists and most importantly, interaction with the local people. The volunteers will be able to visit the different associations and centers in the city where they can watch documentaries about the situation in Palestine and the Middle East. They will also have the opportunity to speak with Palestinian politicians and activists to open the space for finding answers of all the questions they want to ask. The volunteers will also have the opportunity to visit other cities in the West Bank.
Accommodation: The volunteers will be hosted in flats in the city of Bethlehem, near the Manger Square, at a walking distance from the Nativity Church. Men and women stay in separate rooms. The accommodation includes hot water and kitchen with basic equipment.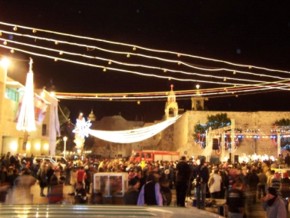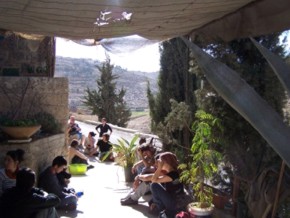 Location: Bethlehem is considered a central hub of Palestinian cultural and tourism industries. The city has significant value for Christians as it is considered the birthplace of Jesus of Nazareth according to the Gospels. Bethlehem is also home to one of the largest Palestinian Christian communities in the Middle East. In addition, Bethlehem has three Palestinian Refugee Camps (Dhisha, Al-Azza and Aaida). The construction of the Israeli apartheid wall has had a severely negative impact on Bethlehem politically, socially, and economically. The wall runs along the northern side of the town's built-up area, within meters of houses in 'A'ida refugee camp on the one side, and Jerusalem on the other.
Age range: 18 and over
Extra fee: 250 Euro
The extra fee is intended to support the local host of the project who does not have sufficient funds. It is due upon arrival.