New Year in the Desert
Zagora December 26, 2013 - January 2, 2014
Volunteer project: The participants in this project will learn about the Moroccan artisan techniques of making pottery. They will get knowledge about how to make pottery articles, from working and preparing the earth to decorating the articles. This activity doesn't require individual skills but it demands your motivation to overcome the difficulties. All the materials needed for this activity will be provided.
One of the aims of this project is to discover the Moroccan culture and history and compare it to yours. Some cultural visits will be organised during the project. An excursion to the Sahara Desert will be also organised in the end of December for the volunteers to celebrate the New Year in the Desert.
Language: English or French
Accommodation: The accommodation will be in the local center.
Location: Zagora is a beautiful town in the south of Morocco, near the Algerian border. It is well known for its large desert. Zagora is about 750 km from Rabat and about 250 km in the south of Ouarzazate.
Terminal: Marrakech, Ouarzazate or Casablanca airport
Age range: 18 and over
Extra fee: 200 Euros
The extra fee is intended to support the hosting organization who does not have sufficient funds. It is due upon arrival on the project.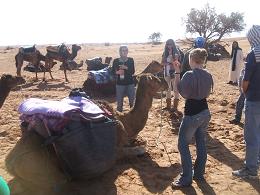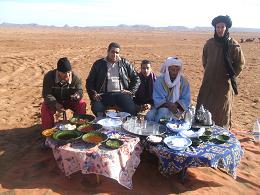 click here for long-term projects in Morocco

click here for volunteer programs in other countries