There are currently no openings for short-term projects in South Korea. New volunteer projects will be announced here when available. Please, e-mail us or register in our Infopool and we will keep you informed

click here for mid-term projects in South Korea
to see a short movie from a Korean project with kids, click here

click here for volunteer programs in other countries

FOR FULL, STARTED AND PAST PROJECTS, CLICK HERE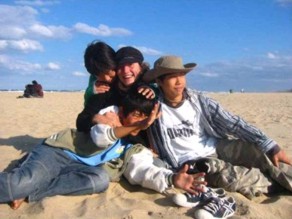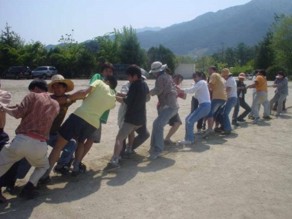 Cadip volunteer project review:
"I did my volunteering in Wando Island in South Korea. During the 2 weeks program, I volunteered with about 14 other volunteers who came from Hong Kong, Taiwan, Russia, Germany, Poland, Mexico and South Korea. Our mandate was to organize activities and teach English to the kids who attend the center (where we stayed). This is my first time doing volunteering abroad so I did not know what to expect but it was an amazing and learning experience. To be able to provide my help, knowledge and my time to kids was very rewarding.
The director and coordination were involved throughout the program. They made sure we were provided with everything we need but they also got involved during the activities which made the kids very happy. The group leaders (2 Korean) were very organized and made a great job. Although they were leaders, they participated in all the housekeeping and never acted as if they were in a 'superior' position.
Overall, the volunteering experience was very memorable and I would do it again anytime."
Anne T.,
Cadip volunteer 2012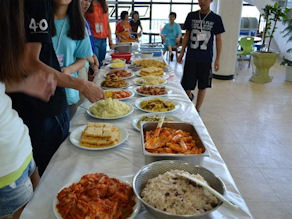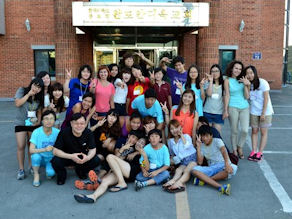 | | |
| --- | --- |
| On the last day – World Wood Festival - each volunteer with the help of 2 kids had to prepare a dish from their respective country | On the last day of the program |