Volunteer in Kenya
Education and rehabilitation of street children in Mombasa
Mombasa, Coast province December 8 - December 28, 2016
Volunteer project: For this project we partner with a Center for street children in Mombasa. The Center was founded more than 20 years ago as a response to the ever-increasing problem with street children in Mombasa and the Coast region. The Center is providing support to children through various activities such as education, vocational training, psychosocial support, health care and outreach. Their mission is to rescue, rehabilitate and reintegrate street children to mainstream society.
The objectives and expectations of the program will be presented to the participants at the start of the project. The volunteers will assist the education, rehabilitation and psychosocial support programs of the center by teaching, counseling, playing with the children, feeding the babies, mentoring, number work, reading, organizing games and art lessons.
The group will work 5 hours in the morning and 2 hours in the afternoon. Saturday and Sunday are free. Sometimes, depending on the nature of work, the time can be extended.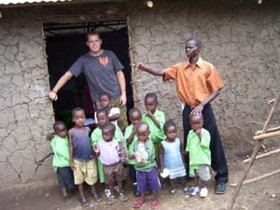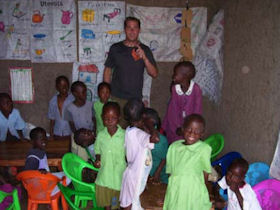 Leisure activities: Excursions to Haller and beaches during the weekends.
Qualifications: No particular expertise or skills required. Participants should have a positive attitude, be ready to adopt and enjoy simple living conditions, be flexible and patient. However, specialized skills and expertise in areas such as early childhood education, nursing, counseling and teaching Math/English, will be used accordingly.
Language: English
Accommodation: Accommodation is at a host family. Please note that there will be electricity, shower and tap water at the accommodation.
Orientation: All volunteers will first meet in Nairobi for orientation one day before the project starts. The orientation meeting will be on December 7th, in the morning. From Nairobi the volunteers will travel together to the project site on December 8th.
Location: Mombasa is located in the Southern part of Kenya, approximately 8 hours drive from Nairobi. Transport to the project will be by public transport. The closest Hospital, Markets, Post Office, Banks (ATMs), Internet and other social facilities are located in Mombasa, 15 minutes drive from the project site.
Terminal: Jomo Kenyatta International Airport in Nairobi
Age range: 21 and over
Extra fee: 280 Euros
The extra fee is intended to support the local host of the project who does not have sufficient funds. It is due upon arrival.
Long-term projects in Kenya