Environmental preservation of a stopover site for migratory birds
Sorico, Lombardia September 6 - September 19, 2015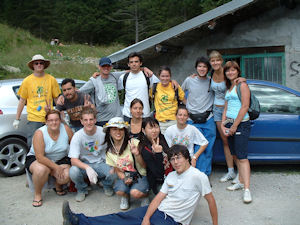 Volunteer project: The Natural Reserve of Pian di Spagna and Lago di Mezzola was established in 1985 to ensure a suitable environment for the stop-over and the nesting of the migratory birds, to protect the nature and the landscapes characteristic of the humid zone, to regulate and control the fruition of the area for didactic-recreational purposes and to regulate the socio-economic activities present in the area with respect to the conservation needs of the environment. This half-marshy zone, formed by a gradual mud deposit transported by Adda river, is covered by thick groves of reeds and many animal and plant species live here. For this reason, any alteration of this habitat would be a threat for its precious biodiversity. We are committed to preventing the indiscriminate consumption of soil and protecting the biodiversity of the area.
The team of international volunteers will be involved in the environmental maintenance and preservation of the area and preventing the invasion of weeds. Besides, they will assist the park's staff in active ringing of birds.
Language: English
Accommodation: The volunteers will be hosted in a guesthouse.
Location: Sorico, Como, Lombardia
Terminal: Milano International Airports, Bergamo airport; Colico train station
Age range: 18 and over

click here for volunteer programs in other countries

FOR FULL, STARTED AND PAST PROJECTS, CLICK HERE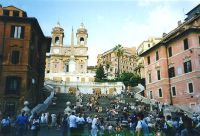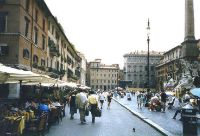 Cadip volunteer project review:

"One month after our volunteer project in San Benedetto Po, Italy, my wife and I are still thinking/feeling the same as during and immediately after the project. It was a great project and a wonderful experience. The other volunteers and the people organizing the project were kind, and friendly and helpful. The work was sometimes challenging so we slept well at night and we got a lot of satisfaction from meeting new people from different countries and hopefully we did our little share to help "make a difference".
We got to see part of the real Italy, not just the touristy part where all you really meet is other tourist. Anyway, it was a great experience and we will cherish many memories from our experience and someday possible meet again some of our new friends.
We hope to do another project in the next year or two. Thank you."
Jerome B.,
Cadip volunteer 2009 and 2011
and Nicole C.,
Cadip volunteer 2011