There are currently no openings for workcamps in Italy. You might be interested to check out the mid-term opportunities. New volunteer projects will be announced here when available. Please, e-mail us or register in our Infopool
and we will keep you informed

click here for volunteer programs in other countries

FOR FULL, STARTED AND PAST PROJECTS, CLICK HERE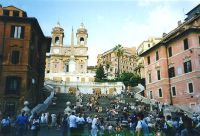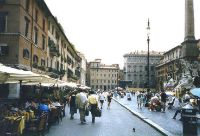 Cadip volunteer project review:

"One month after our volunteer project in San Benedetto Po, Italy, my wife and I are still thinking/feeling the same as during and immediately after the project. It was a great project and a wonderful experience. The other volunteers and the people organizing the project were kind, and friendly and helpful. The work was sometimes challenging so we slept well at night and we got a lot of satisfaction from meeting new people from different countries and hopefully we did our little share to help "make a difference".
We got to see part of the real Italy, not just the touristy part where all you really meet is other tourist. Anyway, it was a great experience and we will cherish many memories from our experience and someday possible meet again some of our new friends.
We hope to do another project in the next year or two. Thank you."
Jerome B.,
Cadip volunteer 2009 and 2011
and Nicole C.,
Cadip volunteer 2011