Volunteer in France
Enhancement of the Fortress of the Dunes in the North of France
Leffrinckoucke, Nord-Pas de Calais July 16 - August 6, 2018
Volunteer project: After twelve successful years of hosting international volunteers, the municipality of Leffrinckoucke wishes to invite a new group to take part in the restoration of the "Fortress of the Dunes", a military fort built in the XIXth century. The fortress is located in the North of France, 500 meters from the beach and 500 meters from the town of Dunkirk. The goal is to develop and enhance the site so that it can be visited and used for cultural purposes by local associations and music bands, and at the same time to create intercultural dynamics by favouring links between the local people, visitors and volunteers.



In the past years, many improvements were made to receive the public: guided visits are organised, a secured guided circuit tour is offered outside, several rooms were restored including a particular one dedicated to the history of the fortification with an interactive map of Operation Dynamo.
With a technical leader, you will work on various parts of the site of the fortress. The planned activities consist of clearing the outskirts, restoration of the external staircases, collecting old paving stones and branches and clearing undergrowth off the ditches. This work will be carried out in small groups.
The volunteers will help prepare and participate in a meeting with associations of the town (Beach Fest) during the last weekend, and will present the international volunteer workcamps. The volunteers will also participate in the World Shrimp Hulling Championship.
Language: English
Accommodation: In tents, at the municipal soccer field (stade municipal). Kitchen and showers nearby.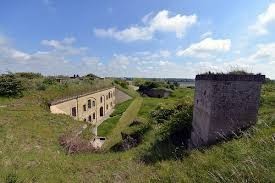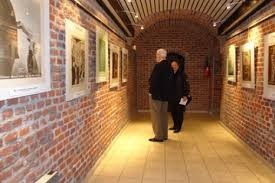 Location: The town of Leffrinckoucke is located a few kilometers from the town of Dunkirk. Buses are available to reach neighbouring towns. The nearest train station is in Dunkirk, and many connections are available by TGV to Lille (35 min) or Paris (2 hours).
Terminal: Dunkirk
Age range: 18 - 30 years old