There are currently no openings for workcamps in Colombia. New volunteer projects will be announced here when available. Please, e-mail us or register in our Infopool
and we will keep you informed

click here for volunteer programs in other countries

FOR FULL, STARTED AND PAST PROJECTS, CLICK HERE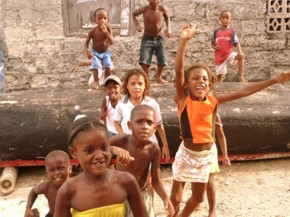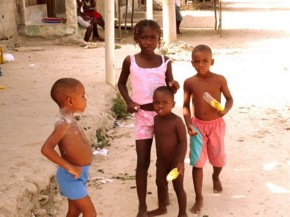 Cadip volunteer project review:
"The workcamp in Tierra Bomba was an excellent experience. It was well-run and well-organized.
The workcamp was unique in that we were working in a truly poor area where we might not have been welcome, but the personal relationships that the organization had forged with the locals (there were two guys from the island that worked with us and helped us navigate the island, and they were indispensable - we would not have fit in at all without them) allowed us to work there safely and effectively. Tierra Bomba is a very poor town, so just spending time there is a valuable experience, and the ability to help there doing community service work is especially rewarding. The work that we did, primarily the renovation of the park, was a great way to make an impact without treading too heavily on the preexisting social fabric of the place, and furthermore it was something that everyone could help with. One of the best parts of the work was seeing our numbers swell from 10 volunteers to number of 40 or more as all the local kids and some of the adults came to help. It gave them a valuable outlet in a place where there otherwise aren't many, and also it helped the town gain a feeling of ownership over the park.
Tutoring the kids was also a great part of the program, since most of them have very little English but they all want to learn. Many of them don't go to school at all, so they were a little bit hard to control, but they enjoyed themselves. Furthermore the program gave us good strategies for teaching them that turned the lessons into games so they were more willing to sit still.
Cartagena is a beautiful city, and the workcamp maintained a good balance between work and fun. Some afternoons we went to the city and our trips to Playa Blanca and Tayrona National Park were both awesome.
I had a great time with the workcamp, and would be happy to do another one."
Nicholas M.,
Cadip volunteer 2010
Cadip volunteer project review:
"I had a fantastic volunteer experience with CADIP in Colombia for two weeks in August 2010. I love to travel but prefer to volunteer and learn about a place that way."
Vanessa T.,
Cadip volunteer 2010
Colombia projects slideshow:
---