Volunteer in Bolivia
Celebrating indigenous culture at the Pujllay Festival of Tarabuco
Cochabamba March 7 - March 19, 2018
Volunteer project: In 2014 UNESCO declared the Tarabuco carnival, known as the "Pujllay" as Intangible Heritage of Humanity for its originality and indigenous cultural richness. This cultural manifestation belongs to the Yampara culture of the Quechua Nation which is one of the strongest and most warlike for its cultural resistance. It is important to make this great indigenous culture visible to the world with the collaboration of volunteers and local community.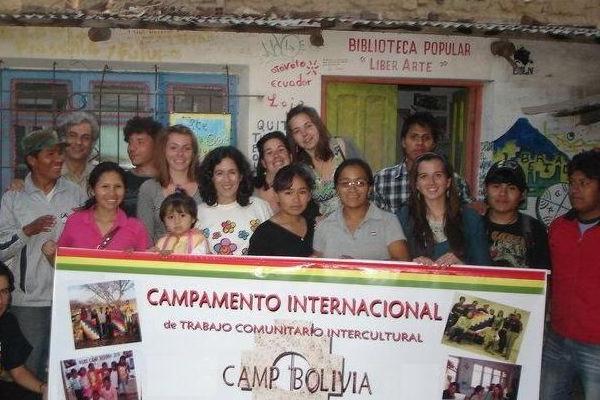 Volunteers will be involved in the following activities:
• Promotion and media coverage of the Pujllay festival in Tarabuco.
• Eco construction work in the field.
• Visiting places of alternative tourism in Cochabamba, Sucre (World Heritage) and Tarabuco.
• Support to the garbage recycling works in Tarabuco, generated by the carnival.
• Documentation of cultural events.
Language: English
Accommodation: Volunteers will be accommodated in a community center in Cochabamba and in youth hostels in Sucre and Tarabuco.
Location: Cochabamba and Tarabuco
Terminal: Cochabamba
Age range: 18 and over
Extra fee: 240 Euro
The extra fee is intended to support the local host of the project who does not have sufficient funds. It is due upon arrival.