International Fantastic Film Festival in Brussels
Brussels April 6 - April 21, 2014
Volunteer project: Brussels International Fantastic Film Festival is a 12-day film festival featuring horror, thriller and science fiction films. 2000 artists and industry professionals are invited to share their passion and experience about cinema in a fantastic atmosphere. More than anything, it is a unique concept. This is one of the most important festivals for genre films in the world. It welcomes more than 60 000 spectators every year. More than 100 films from many different countries are shown.
The international volunteers will join the local team composed of more than 100 volunteers. They have to be prepared to work at least 5 hours a day. Different tasks will be given as the festival goes on, but volunteers will mainly work with the public: ticket control, public circulation, general information…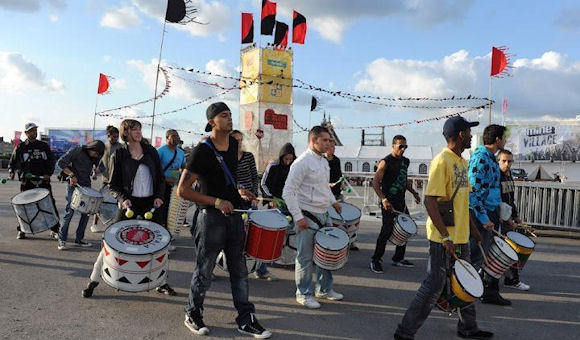 Possible free time activities: There's numerous cultural sites and events in Brussels and the region. There's also opportunities for sports and outdoor activities.
Language: English
Accommodation: The international volunteers will be welcomed by local volunteers who have been involved with the Festival for many years. You will be hosted "couchsurfing" style in order to facilitate the intercultural exchanges, to create new friendships and to spread the motivation among the participants ! All the hosts will be located in Brussels. You need to bring a sleeping bag.
Location: Brussels
Age range: 18 - 28 years old
Extra fee: 120 Euro

click here for long-term projects in Belgium

click here for volunteer programs in other countries

FOR FULL, STARTED AND PAST PROJECTS, CLICK HERE