International Fantastic Film Festival in Brussels
Brussels March 27 - April 10, 2016
Volunteer project: Brussels International Fantastic Film Festival is a 13-day film festival featuring horror, thriller and science fiction films. 2000 artists and industry professionals are invited to share their passion and experience about cinema in a fantastic atmosphere. More than anything, it is a unique concept. This is one of the most important festivals for genre films in the world. It welcomes more than 60 000 spectators every year. More than 100 films from many different countries are shown, ranging from Fantastic, Thriller, Science-fiction, Horror and Cult to Underground cinema, and special screenings such as the Fantastic Night and Midnight X-tremes.
The festival is composed of international film competitions, make-up and body painting contests, many creative workshops and masterclasses, a special day dedicated to Japan Animation, a Zombie Parade, and many more crazy events !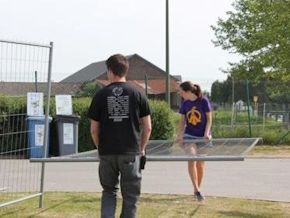 The international volunteers will join the local team of more than 100 volunteers. They have to be prepared to work at least 5 hours a day. Different tasks will be given as the festival goes, but volunteers will mainly work with the public: ticket control, public circulation, general information… Volunteers might also have some manual tasks before and after the festival.
Volunteers have to be extremely motivated, flexible, reliable and enthusiastic. And most important, they must love cinema and particularly the fantastic genre!
Possible free time activities: After work, you will be able to enjoy the films and events of the festival. There's numerous cultural sites and events in Brussels and the region. There's also opportunities for sports and outdoor activities.
Language: English
Accommodation: The international volunteers will be welcomed by local volunteers who have been involved with the Festival for many years. You will be hosted "couchsurfing" style in order to facilitate the intercultural exchanges, to create new friendships and to spread the motivation among the participants! All the hosts will be located in Brussels. You need to bring a sleeping bag.
Location: Brussels
Age range: 18 - 35 years old
Extra fee: 120 Euro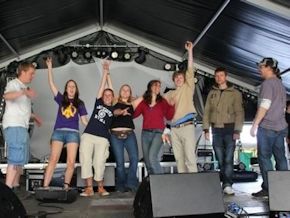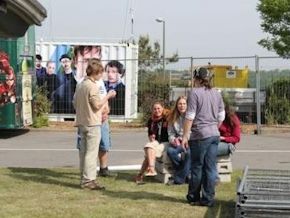 Inc'Rock Music Festival
Incourt April 28 - May 6, 2016
Volunteer project: The Inc'Rock Festival was born in the municipality of Incourt in Wallonia in 2005. The festival has grown over the years, it has gained fame and recognition, and there's more and more people coming every year. This year will be its 12th edition. It will take place from April 29th to May 1st, 2016. The event is not to be missed!
The festival is organized over three days and more than 10,000 visitors are expected to attend. These will be three days of music on three stages (one outside) with more than 40 concerts, entertainment, and a great atmosphere. There will be rock, urban, hip hop and French music as well as new groups. A predominant place will be given to Wallonia and Brussels artists. World-famous artists will also perform. In addition, a firework show, a VIP area and a camping site will be organized.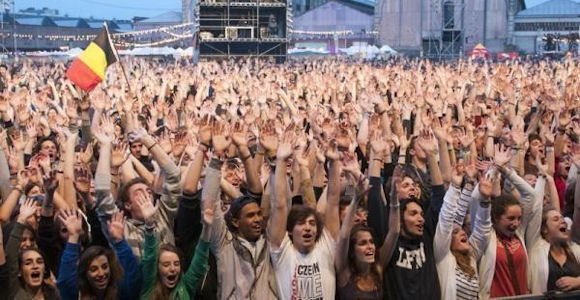 Before the start of the festival, the volunteers will help install the stages, tables, fences, etc. During the festival, the volunteers will be able to enjoy the festival and will help behind the bar and serving food. You can also help secure the area in front of the stage. After the festival, the group will clean up the area and help uninstall the stages. You will collect and recycle the garbage and make sure the grounds are left nice and safe.
The volunteers in this project will have the opportunity to discover various sides of the organization of a festival. Volunteers have to be flexible and enthusiastic, and ready to work outside. And most important, you must love music!
Language: English
Accommodation: A camping site is reserved for the volunteers. You need a tent, a sleeping bag and a camping mattress.
Location: Incourt is a small town, not far from Louvain La Neuve in Walloon Brabant.
Closest airports: Brussels Airport, Brussels South Charleroi Airport
Closest train station: Tirlemont train station
Age range: 18 - 35 years old

click here for long-term projects in Belgium

click here for volunteer programs in other countries

FOR FULL, STARTED AND PAST PROJECTS, CLICK HERE