I really enjoyed the new experience this project had to offer. It was interesting meeting new people from other countries, and also the lives of the children in the orphanage. The activities we took part in were a lot of fun. I enjoyed talking to the children and spending time with them. Everyone was very open and friendly. Children were so sweet and affectionate. I've made some good friends with the children.
The group of volunteers were all very nice and we got along well. Also made good friends with them and will stay in contact.
It was a new experience to live in such conditions. I've learned about the lives of others and this makes me appreciate the luxuries that I have at home compared to how little children have here.
Nicola Jamison
The main aim of the workcamp which is to spend our time with children in the orphanage was achieved in many different ways. Our goal of making the orphanage a better place to live for the children was also achieved, through the cleaning and the door-painting. A reasonable amount of trips were taken with the children.
I personally liked the door-painting and the different trips the most. Communication with children is often enhanced through activities with them. The trips were fun. Free time was great since Plovdiv is such a dynamic city.
The idea of International Workcamp is such a brilliant idea and have been proven successful through our experiences. Many cultures were shared among new friends throughout these workcamps. Much flexibility in building the programs of workcamps allows volunteers to fully contribute their skills and talents. The idea of International workcamp should be more widely spread throughout the world so more volunteers can get involved.
Wing Man Wong
I'm happy to have met many other cultures and to have learned about other people's way of living. That was a very nice experience thanks to the kids especially but also thanks to the group.
A voluntary workcamp is a very good way to travel, meet people, open your mind… You don't always know how it works in other parts of the world and it's a nice experience to have. It's a good way to realize what you have and maybe how lucky you are to have what you have and to live where you live. Afterwards you're more willing to help other people who have different needs (maybe more important needs) than you!
Thanks for that experience.
Laurence Goossens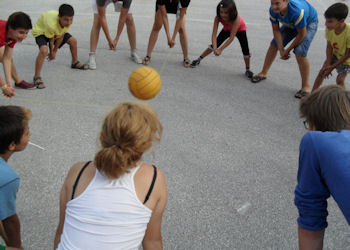 I wanted to return to Bulgaria for this workcamp experience. I am interested in voluntary work and find working with these kids a very positive and motivating experience. I feel this is a positive and inspiring place to volunteer and this is all due to the kids. They are welcoming and loving people and make you want to work and achieve together as a group.
I liked most painting the doors in the corridor. We got the kids ideas and drawings and created personal murals onto the bedroom doors. I feel this has been a nice contribution to the space that hopefully can be carried on by future camps.
I think we achieved quite a lot. We wanted to do something to the environment of the orphanage and we did with bright paintings on bedroom doors but also tried to have a balance with passing time – talking and learning together.
We made good use of our free time and always going out as whole group and I think this was great for group morale and allowing us to feel we had made progress each day.
I feel grateful for the experience and feel it has exposed to me many aspects of my character. I enjoyed the group support and have benefited from sharing ideas and working them to activities.
Isla May Currie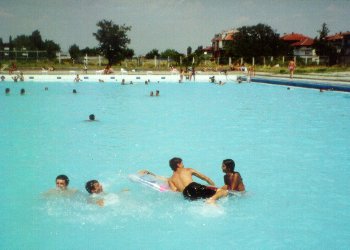 Very happy about the workcamp. Very happy about the communication between the kids and the volunteers even if sometimes it's difficult to deal with their feelings.
I am now more open-minded and I have learned many new things about other ways of living and other cultures.
Anne Huberlant
It's very interesting and exciting workcamp for me to make friends with orphans and volunteers, to get to know about Bulgaria and Plovdiv and spend time with orphans and volunteers. We had a wonderful time.
I liked to play with the orphans most. I had a great time with them. I'm very happy because they are very active and try to communicate with us.
I had great relations with the children. I had great relations within the group as well. I could meet different cultures and people.
Megumi Motoyoshi
It's a very interesting opportunity to learn about other country, its culture and the reality of the teenagers of the orphanage. It has been a great experience for me and it has been great for my professional future.
There are no words to explain this experience. The only way to understand it is living it.
Rocio Del Rio Lorenzo
I think the project is a very good idea. I liked the times the most when we were active with the children – painting the doors and the treasure hunt were fun. I have gained new skills and I think it was important to have done it.
Eileen Weinert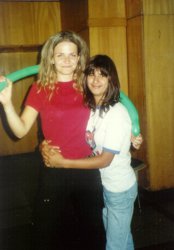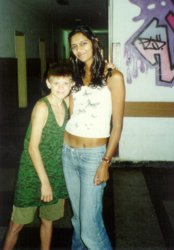 I have really enjoyed myself. The project has been really interesting, a really good experience. I will leave with good thoughts of both Bulgaria and the orphanage and the people in it.
Some of the boys and girls in the orphanage use the opportunity of volunteers to learn English. It was really nice to be able to communicate with them and share our different experiences of life and our hopes and dreams. The free time was really nice, because Plovdiv is a very nice city.
I have definitely learnt to be more patient, and have been impressed with how I have managed to keep smiling at certain times. The experience of Bulgaria and meeting the local people has also been invaluable experience. I had such a great time. I will never forget my time here, and will definitely be back soon!
Amisha Ghadiali
I'm happy I took part in it. I liked most the contact with the children at an even base. Maybe it has made me more open to all kinds of people. Smile more at people you meet, you'll probably get a smile in return.
Staying for two weeks in "Rodopski pension" is a great experience, which I'll never forget. I love the children and I love Bulgaria. I certainly want to come back.
Thank you to everyone who made this possible.
Sabine Hiller
I spent nice days in this workcamp playing with the children, and they have shown me how they live during the summer.
Edurne Ortun Perez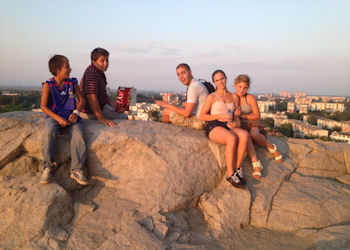 Coming to Plovdiv for my second year, it was nice to see old faces, from the kids to the teachers and also people from shops in town. As always the kids are happy to people from other countries, stay with them and it's a great learning experience for both them and me.
Timothy McEnaney
I wanted to help children but "help" has many meanings. So I played, cleaned, talked and did many things with the children. This experience is the best memory in my life.
Rie Furuto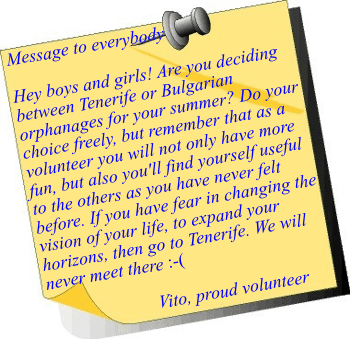 I wanted to see a different aspect of Bulgaria and help children at the same time. This is a marvelous opportunity. I definitely have enjoyed the experience of meeting lots of different cultures. I think this has made me more awake of my own culture failings and strong points.
Emily Hamilton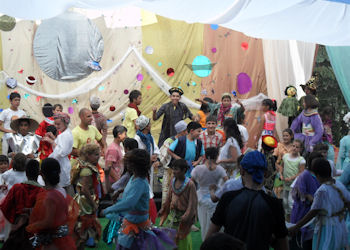 A camp where a lot of things happened and most of them were fun. I liked most organizing and doing the activities with the kids, like football and painting.
When time went on during the camp, relations got stronger and stronger. The volunteers were really integrated with the children. We had a close group where nobody was an outsider. This was very special.
I learned a lot about working with children, age 14-19, what they are interested in. I also learned more about differences in character between people and how that affects working together.
It was a very special experience for me and it was a great joy to see how the children benefit from our stay. I strongly recommend that these workcamps are continued.
An excellent opportunity to work in another culture, with different people, have fun and learn skills you otherwise would not be able to learn easily.
Marcel Roos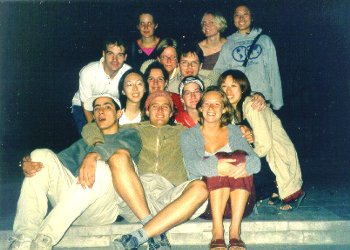 We played with the children, for example card games, board games, and so on. I went everywhere with them, to the Natural history museum, hiking, festival, etc. I taught paper folding to the children and they were very happy.
Kanako Nishiyama
Maybe it has brought me a new way of thinking, some experience with kids from another country and made me more open-minded.I think I will come back next year and, if everything is OK, the year after, etc.
Antoine Delage de Luget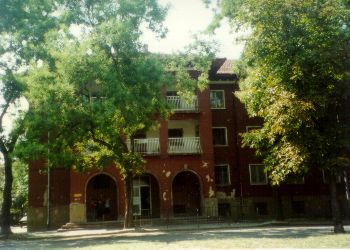 I wanted to go abroad during the summer to an interesting country that I had not visited before. I also wanted to go with a group of other people and to do something helpful and constructive for people who are victims of difficulties.
It was very interesting and fulfilling, I am really glad I did it. I am glad we managed to make friends with some of the kids and have a friendly and playful relationship.
I liked getting to know the other volunteers and children, carrying out ideas that we had thought of like having a campfire and painting the bedroom doors because it united everyone together.
Such a workcamp gives you an open mind towards others with very different backgrounds. Also makes you find other ways to communicate in non-verbal ways (with gestures, etc.). I also learnt some Bulgarian.
Rosie Faragher
We have been all the time with the kids and I believe that this is the most important. I liked it to have good relations with children, to play with them.
It has learnt me to be more patient and accept other attitudes that from my point of view are not totally right.
Raquel Alsina Armengol
I already joined the project two years ago and had a great two weeks. That's why I came back to see the youths again and to meet more new people.
It was really great to see that people remembered me from the last time.
I think a workcamp in general always opens your mind a little bit more and makes you think about problems you probably wouldn't think about normally. And for me personally it's always good to meet new people, to become more self-confident and open up.
I think workcamps are really the best way to spend the summer. You meet people from all over the world and at the same time get to know a country from a very different than the touristic view. And you also visit countries where you maybe normally wouldn't spend your holidays.
Christina Pfeifer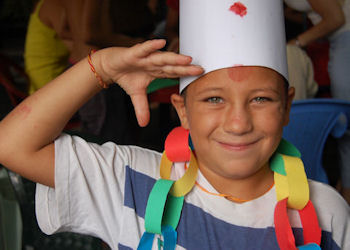 I enjoyed the project and liked the time when I was talking about various things with the children and the members of the workcamp. There were many people who came from different countries, so we could talk about each country.
I had a good experience. I got to know a different lifestyle, different opinions, and different cultures.
Kazuhiro Hagiwara
We were free to organize everything and the children really needed us.
The friendship with the campleader (Bistra) is the most valuable thing for me. But also the friendships with the most difficult boys of the orphanage is something that I will never forget.
Vito Longo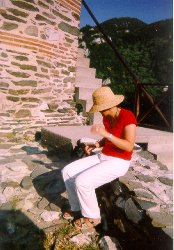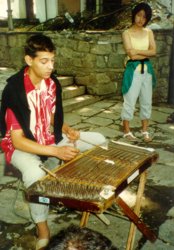 I learnt how to communicate with teenagers. For example, how to play with children, what kind of attitudes to have when playing with them.
This project is very good for those interested in communicating with children with problems. The participants will get a feel of how to interact with many types of children, especially teenagers, whose emotions are unstable.
Toshifumi Nodera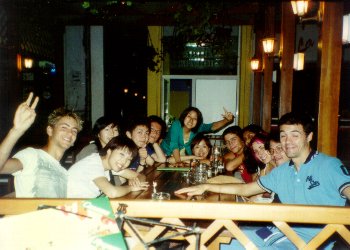 Very enjoyable. I am very sad to leave. The whole experience has been great. Many different people within the group. I feel we all got on well and learnt things from each other. I have learnt many things about myself and life in general.
Everyone should take part in this sort of workcamp to improve themselves and hopefully to bring a little bit of happiness to the lives of these kids.
Stephanie Harrison
I was happy to join the project with other volunteer members. Children in the orphanage were very kind to me and I enjoyed playing with them. I like the people in this place. When I go back to Japan, I want to be an open-minded person like them.
Yuko Abe
I think this project is very good because kids and we could learn many things from each other. This experience gave me positive thinking and wide view.
Miho Sato
Worthwhile experience as improved confidence and was very interesting meeting people from other countries. Most of the children were very friendly and appreciated us being here. The group all got on very well. I've gained confidence in meeting new people and travelling alone.
Laura Allan