Why volunteer in an international workcamp?
There are many ways to volunteer and many types of civic contribution. Those who already took part in a workcamp estimate it as "a very enriching and special", "one of my best life experiences", "a fantastic opportunity to help others", "extremely beneficial", "extraordinary time", "the most incredible experience", "one of these experiences, which have the power to change your life", "an experience you will talk about for years to come", ... People choose to volunteer on a project for hundreds of different reasons. But what makes it such a rewarding and beneficial experience for all of them?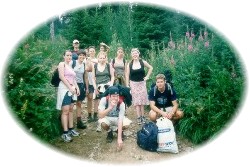 Travel with purpose
You like to travel, and surely there are many interesting destinations awaiting for you, but do you know what to do once you get there? Of course, you will visit the cultural and historical sights around, and what's next? Will it be satisfying enough for you? Volunteering can make your trip feel purposeful and worthwhile; it gives you something to do, somewhere to go, somewhere to stay and someone to share the experience with. It also provides the opportunity to explore a new country from within, rather than just passing by as a tourist. You'll have plenty of time for sightseeing, and isn't it better to share your impressions with new friends from all over the world?


Challenge yourself
Working voluntarily on a charity project within an international group of motivated and dynamic participants is a major challenge through which you can learn so much about yourself. The unique environment in an international workcamp can reveal new sides of your character and personality. You will find out that you are capable of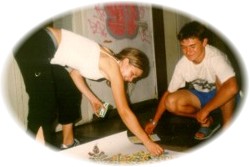 doing things that you've never tried before. You will test your cooperation with completely different people coming from diverse cultural backgrounds. You will discover that, when united by a common goal, you will develop friendships in days that can last a life-time. The volunteer workcamp project gives you the chance to be creative and initiative while working for achievement of a project that can help so many people.


Build your resume
Having a volunteer experience as a part of your resume will definitely improve your chances when applying for a job. Most employers value highly volunteerism because, it would mean that you are committed, flexible, patient, able to cooperate and work in a team. The employers often know and appreciate the important experience that such kind of volunteering can give to the individuals. CADIP issues a Certificate for your volunteer commitment upon request.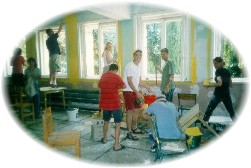 Career development
Participation in an international workcamp can be essential for your study or professional realization. A future social worker, teacher, tutor, team leader, ... etc. may organise a playscheme, working activities, creative workshops and many others worthwhile activities for children in an orphanage. A nurse may take care of abandoned kids. A biology student may monitor and protect endangered species in nature reserves. Such kind of a list of examples can be endless. A volunteer experience may give you ideas or a push in deciding your professional aspirations - one of the most important and difficult decisions one should make in life. It can make stronger your motivation or give you additional inspiration in what you are studying or working. And most important, by being a volunteer you gain the hands-on experience you will hardly get at lectures or at the office desk. In a workcamp you can have such an involving and inspiring time!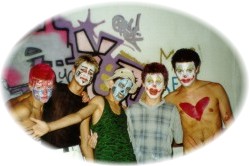 Affordable travel
Doing a workcamp in another country is definitely an affordable volunteer opportunity. We believe that we are offering you an exciting associative product that fits the bill in terms of money, but not only that. All you have to pay is the travel costs to the workcamp place and back (you have to check the price with your nearest or preferred travel agency) and an inscription fee of $340 CAD. During your stay in the project all your expenses for board and lodging are covered. You should have some pocket money depending on your personal wishes and needs. There are no extra or hidden fees! As a comparison, you can easily find similar activities that will cost you a few times more and which start with a strictly non-refundable deposit that equals to all our fees put together.

Many volunteers cover their expenses by letter writing campaigns to family and friends, contributions from student organizations and other donation driven efforts. Fundraising is a simple way to pay for a volunteer workcamp abroad. By writing to family members, friends, and possibly teachers about your opportunity abroad, you may be surprised by the giving of these individuals to make the volunteer opportunity happen.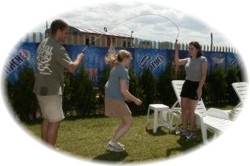 Learning experience
Taking part in a volunteer program is undoubtedly an enriching learning experience. You can learn a new language, and become acquainted with new cultures and new ways of life. It broadens your cultural horizons by undermining national stereotypes. It teaches valuable skills such as adaptivity, responsibility, positive outlook towards life.


Work in a multicultural group
Participating in a workcamp gives you the opportunity to be part of a mixed group, to live and work together with people at your age coming from all over the world. Volunteers from all European countries, United States, Canada, Korea, Japan and Australia participate in the projects. Together you will work for achieving the aim of the project, will explore the area around, will share you cultures and will have fun.