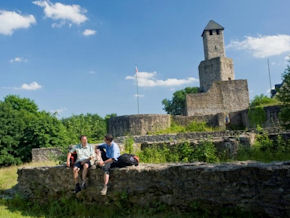 Here's an opportunity to volunteer in a real castle! We are thrilled to announce our first project in Germany for 2013. It is going to take place at the Grimburg Castle, a rural and beautiful place for nature lovers.
Find out more at:
www.cadip.org/volunteer-in-germany.htm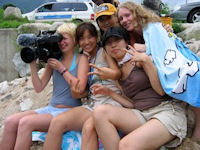 Educational and cultural exchange program in South Korea, without breaking the bank? Volunteer middle term, for several months, and gain full cultural immersion without the thousand-dollar costly expenses of language program and other travel offers.
For more information:
www.cadip.org/volunteering-in-korea.htm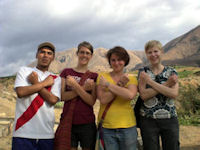 Volunteer from 1 up to 6 months with children in Peru. An opportunity to work in one of several social homes for abandoned, abused and disadvantaged kids in the country. We are looking for passionate and enthusiastic individuals who can bring positive and enriching experiences for the kids, to help them grow, develop and achieve their utmost potential. project details ...

New projects in Iceland were recently published in order to respond to the high interest for volunteer opportunities in this amazing country. To browse the current openings, click here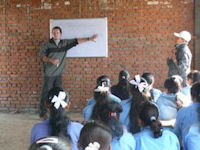 We are glad to announce new volunteer projects in Nepal. We are looking for volunteers to teach in schools, support orphanages, join environmental campaigns or help villagers with organic farming. Both short-term and long-term projects are available read more ...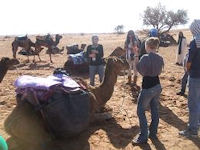 Learn about Moroccan culture through artisan techniques and pottery making, while also immersing yourself in a rich learning experience. Cook Moroccan dishes, ride a camel, attend an Arabic language workshop, and help the local community in painting work.
for more information and application,
click here
Looking at extending help where it's most needed, Cadip encourages you to join one of our mid-term Kenya social help initiatives. We're bringing volunteers to orphanages, schools, and medical centers. Connect your passion for teaching or communication with a good cause. And if you are a student or professional pursuing a medical career, your efforts would be well placed with one of our medical help initiatives!
middle-term projects in Kenya